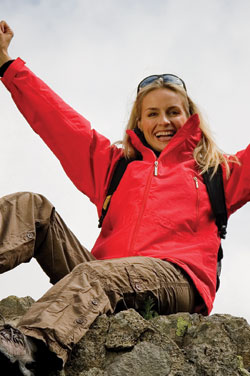 It hasn't escaped our notice that the weather has turned a little, shall we say, chilly!! and so  we thought it would be nice to spread a little warmth around to cheer you all up!!
So from today until 30th November 2010 we are offering FREE EMBROIDERY on all Jackets ordered from our 2010 clothing range.
You can browse our entire range online here, simply select the Jacket(s) you like and give Edith or June a call on 028 6632 5423 or email us and we will do the rest.
The free embroidery covers a standard breast or sleeve logo up to ten thousand stitches. Free embroidey offer only applicable to Jackets ordered from our 2010 catalogue range. A set-up charge may apply if we do not already have your logo as an embroidery file contact us for more details.