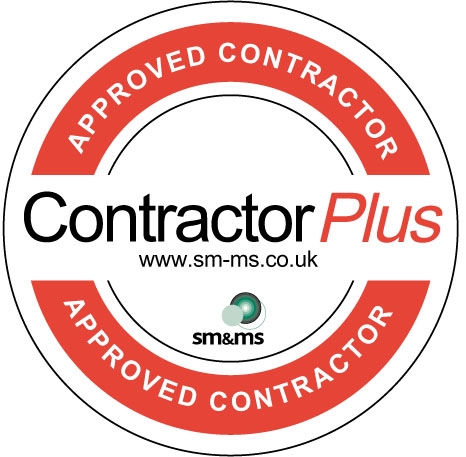 L.E. Graphics are delighted to have achieved ContractorPlus Health and Safety accreditation from sm&ms
The accreditation is the result of a long and detailed approval process in which Health & Safety consultants from sm&ms look at the following areas:
Contractors Tax and Insurance details

Health and Safety Systems, including any health surveillance and

screening process's

Contractors Accident Reporting and Analysis procedures

Any prosecutions and notices held by the Contractor

Permits to work

Quality Assurance Systems and  relevant experience
ContractorPlus provides a database of contractors who have been vigorously vetted to ensure their health and safety systems are of the highest standard.
The system allows clients to search on line for reputable contractors and even filter the search by contractor service or location. All pertinent contractor details are also listed such as contact names and the area covered.
This allows the client to quickly go on line and search for an approved glazing contractor or landscaping company in Birmingham or London, while insuring that the contractors used are fully compliant to all current legislation therefore reducing client liability.
In addition to ContractorPlus approval all of our fitters and installers hold current CSR (construction skills register) health and safety cards. We hope that together these approvals and qualifications will give our clients an extra degree of reassurance whenever we are working on your premises.
If you would like further information on anything discussed in this email, please contact us.