Get your hands on our new 2018 Embroidered Clothing Catalogue NOW!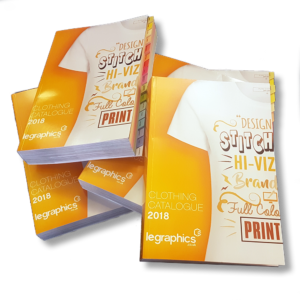 Discover the extensive collection of all-time favourites and exciting new brands and styles that we have carefully selected for 2018 in the biggest collection yet. The new 2018 LEGraphics brochure features thousands of styles with  565 exciting new styles and 7 exciting new brands for 2018 including
Our 2018 Catalogues are printed and ready for distribution  – to ensure you receive your free copy call in to our showroom or fill in the online form now to Request Your Catalogue
Of course, there's no need to wait,  you can view the entire 2018 range online now.