Premium Berber Weave Carpet Mats
Build your brand with a high quality custom logo mat
The "Gold" Standard in Carpet Mats

Our Berber printed mats feature your custom logo or message digitally printed on a Berber mat. These mats are ideal for use as slip-resistant entrance mats to showcase your custom logo or artwork, or in any area where moisture, tracking, or dripping occurs.

The fast drying PET surface is highly absorbent and the tight weave of the Berber mat's hobnail surface makes it durable enough to withstand heavy foot traffic while effectively scraping dirt and moisture from shoes to minimize tracking.

The Nitrile rubber backing offers excellent slip resistance and is grease and oil resistant.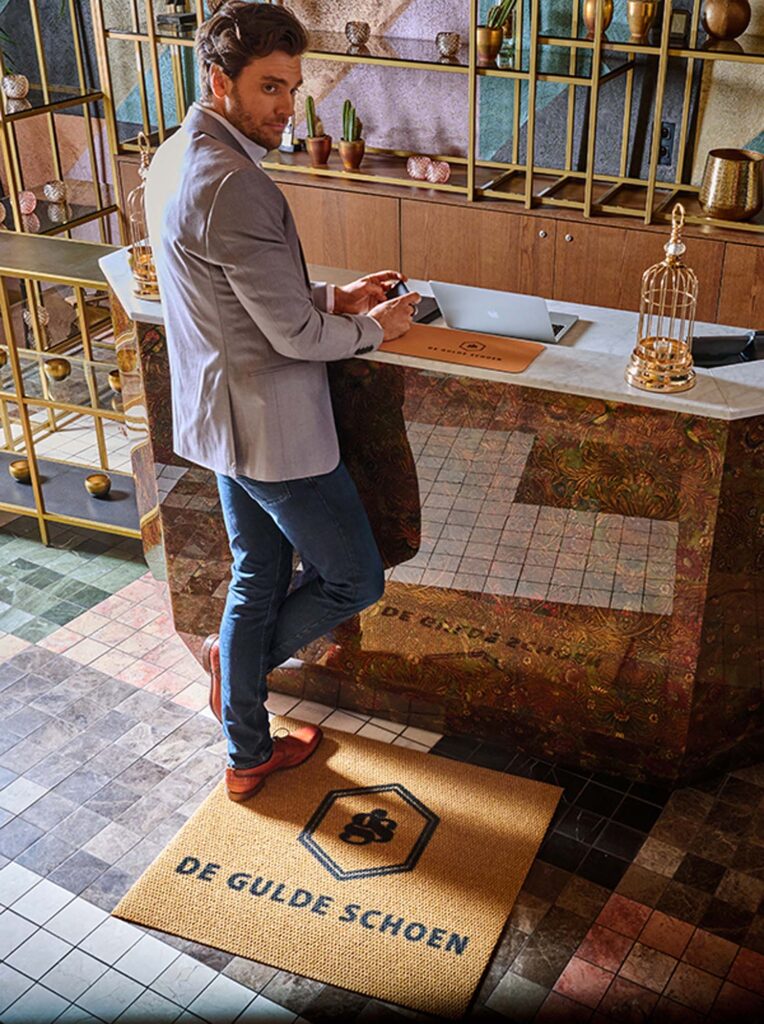 High Definition & Eco Friendly

The Berber fabric features a smooth surface that allows for crisp printing definition.

Eco-Friendly - These mats are made with PET (polyethylene terephthalate), a type of polyester yarn that features 85% recycled content reclaimed from plastic drink bottles.

Easy to Clean - PET fabric is naturally resistant to staining.

Attractive - The loop pile "berber" construction features a hobnail design for an upscale look.

Safe - The durable rubber backing helps keep the mat in place to minimize slipping hazards. Choice of smooth (for solid surfaces) or universal cleated rubber backing (for use on carpeted floors).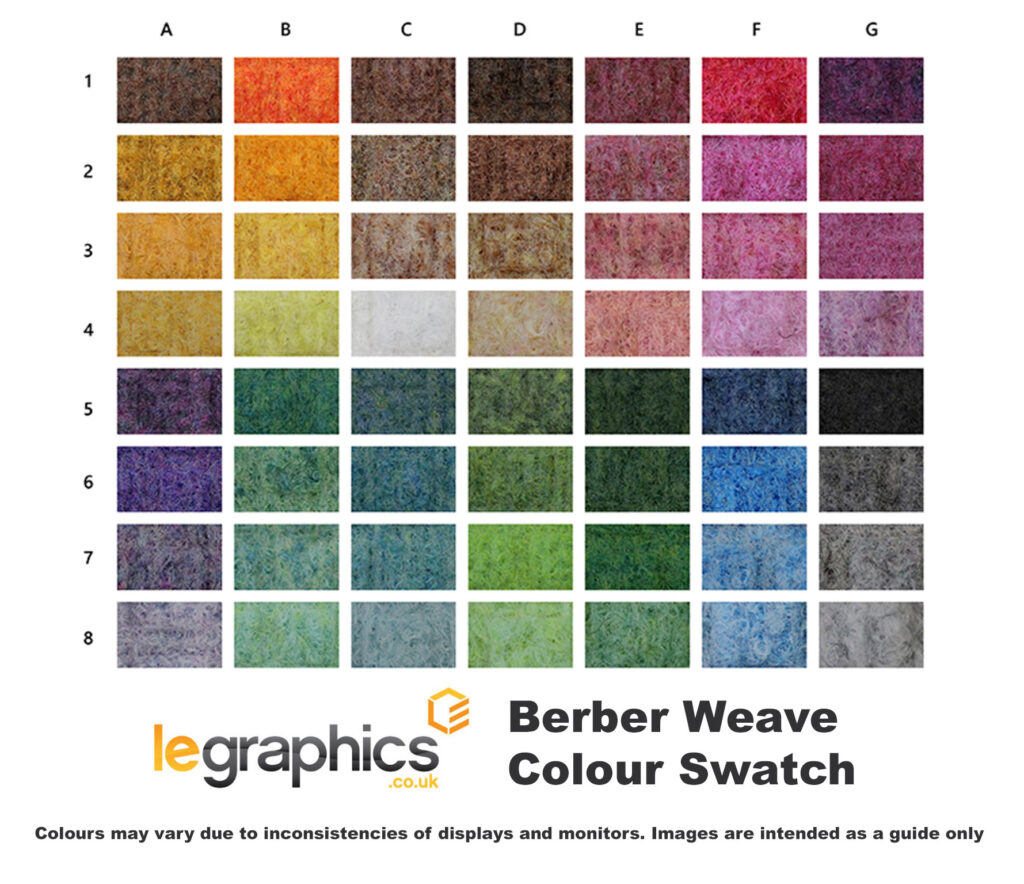 Berber Weave Mat Price List
Prices in GBP (£) excluding VAT. Delivery (Europe) £22 per order.  All sizes are subject to   +/- 5% tolerance as rubber contracts and expands in production .  Maximum custom size 180 x 360cm.
| Size cm | Price Each (1) | 2+ | 11+ | 26+ |
| --- | --- | --- | --- | --- |
| 60 x 85 cm | £220.78 | £155.54 | £98.50 | £93.56 |
| 85 x 115 cm | £239.32 | £205.22 | £189.28 | £179.84 |
| 85 x 150 cm | £284.16 | £260.24 | £247.22 | £234.88 |
| 85 x 300 cm | £566.12 | £518.44 | £492.52 | £467.90 |
| 115 x 180 cm | £459.54 | £420.84 | £399.80 | £379.82 |
| 115 x 300 cm | £765.92 | £701.42 | £666.34 | £633.02 |
| 150 x 240 cm | £799.22 | £731.92 | £695.32 | £660.54 |
| 150 x 300 cm | £999.02 | £914.90 | £869.16 | £825.70 |
| 180 x 300 cm | £1,138.88 | £1,042.98 | £990.80 | £941.28 |
| 180 x 360 cm | £1,366.64 | £1,251.56 | £1,189.00 | £1,129.54 |
| | | | | |
| Custom Size (Sq M) | £299.70 | £274.48 | £260.74 | £247.70 |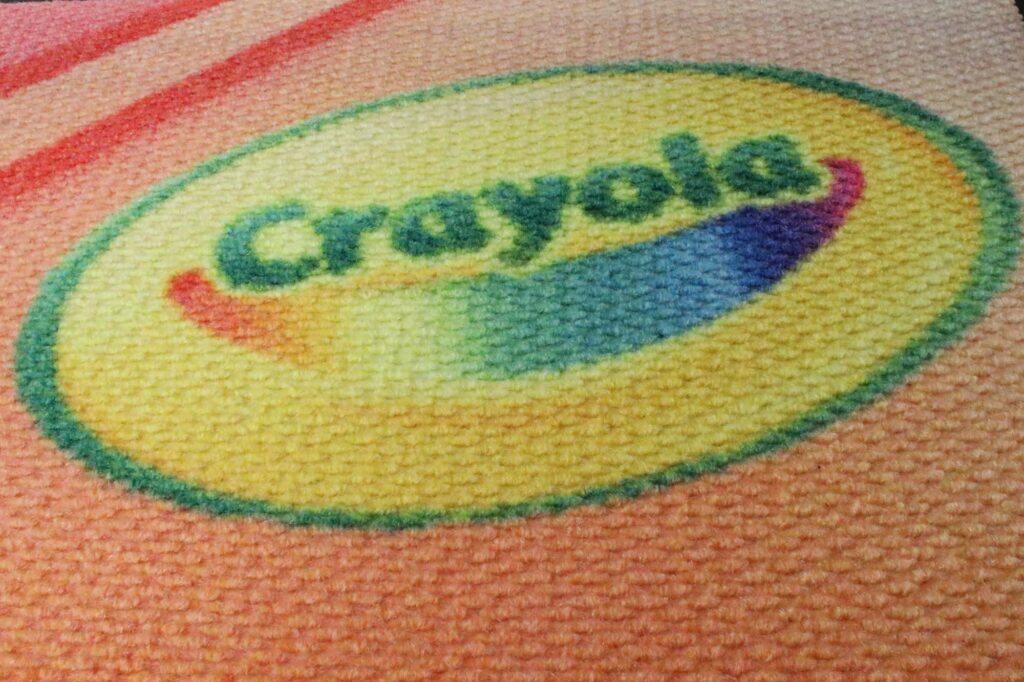 Specifications & Cleaning