Build your brand with an outdoor durable custom mat.
Full colour printed rubber mats

Our Rubber Logo Mats are made out of 100% Nitrile Rubber and are perfect for outdoor use as well as a variety of other applications such as industrial environments. They can also be used to post safety signs and messages.
They feature your custom logo or artwork overlaid onto a textured rubber mat. Multi colour images are created by moulding a digitally printed polymeric material into the durable nitrile rubber surface of the mat.

These mats feature photographic quality images that have excellent colour brightness and reproduction of fine detail. Because the graphic is moulded into the surface it means that it will not scratch and the vibrant colours will not fade when exposed to sunlight. The textured surface prevents slipping and scrapes dirt and grime off shoes without affecting the image.

These mats are extremely durable and are designed to be placed in high traffic entrances both indoors and outdoors. The mats are high traction, non slip and resistant to oils, grease and chemicals.

Clean - Surface cleats effectively remove and trap dirt and sand below shoe level to prevent tracking

Safe - Certified high-traction by the National Floor Safety Institute (NFSI)

Easy to Clean - Lightweight flexible design ensures easy handling and cleaning (shake off soil and hose off); Can be commercially laundered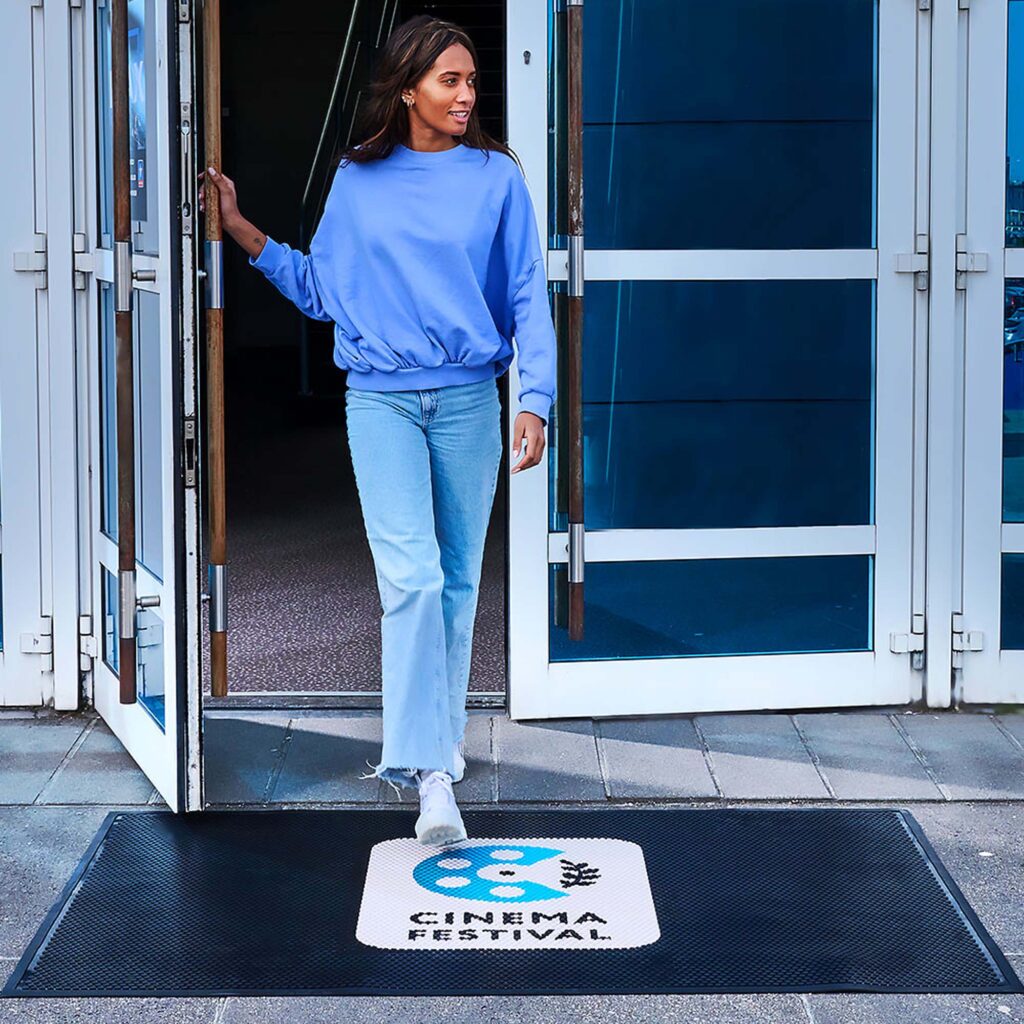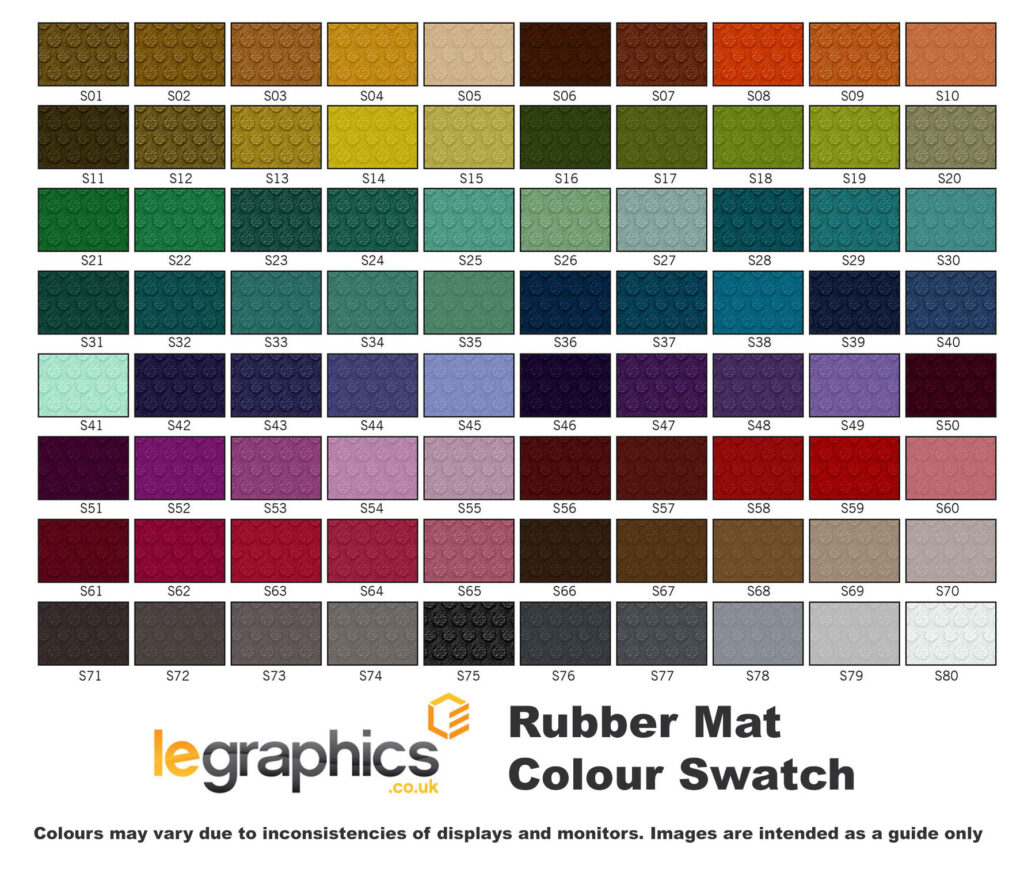 Any artwork and a choice of sizes.

Put any logo and colour you wish on a rubber logo mat. Tones, shades and photographic images are all possible. The chart opposite shows some standard example colours but we can work off your full colour or photographic artwork.
Rubber Logo Mat Price List
Prices in GBP (£) excluding VAT. Delivery (Europe) £22 per order.  All sizes are subject to   +/- 5% tolerance as rubber contracts and expands in production .  Custom sizes not available in this range.
| Size cm | Max Print Area | Price Each (1) | 2+ | 11+ | 26+ |
| --- | --- | --- | --- | --- | --- |
| 75 x 85 cm | 55 x 65 cm | £94.54 | £82.22 | £78.32 | £74.40 |
| 85 x 150 cm | 65 x 130 cm | £189.12 | £164.42 | £156.60 | £148.76 |
| 115 x 180 cm | 95 x 160 cm | £305.80 | £265.88 | £253.26 | £240.62 |
| 150 x 250 cm | 110 x 230 cm | £554.02 | £481.70 | £458.78 | £435.86 |