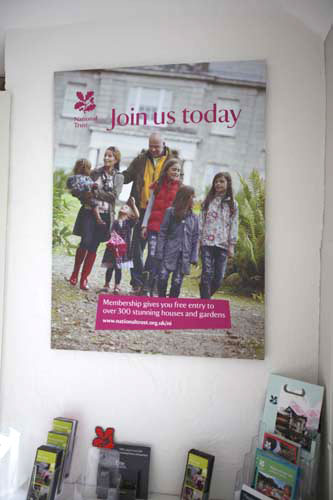 L.E. Graphics were selected recently to produce and install a series of canvas prints and some traditional wooden signage for the National Trust at their magnificent property "The Argory" near Moy.
The signage was completed in hardwood and hand painted in a shade of grey selected to match existing woodwork aound The Argory. The signage has a traditional appearance and blends in with it's surroundings whilst remaining durable and functional.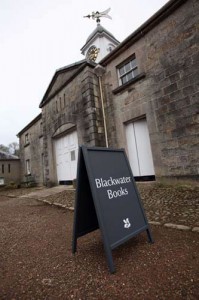 The canvas prints were printed on our own state of the art printing equipment using the very latest in UV stable inks printed onto premium grade artists canvas and stretched over wooden stretchers.
The canvas prints have been used to adorn the walls of the new  "Courtyard Coffee Shop" and the Reception and Gift Shop and are unique to this particular property since all of the photography used for them was taken either in The Argory or in the mangnificent grounds around it.
Built in the 1820s, this handsome Irish gentry house is surrounded by its 130-hectare (320-acre) wooded riverside estate. The former home of the MacGeough Bond family, a tour of this Neo-classical masterpiece reveals it is unchanged since 1900. The eclectic interior still evoking the family's tastes and interests.
Outside there are sweeping vistas, superb spring bulbs, scenic walks and fascinating courtyard displays. A second-hand bookshop, adventure playground and the delightful Courtyard Coffee Shop provide retreats for children and adults alike.
We were delighted to work at the Argory and think that it is well worth a visit this summer, you can find out more about it along with opening hours and details of how to get there by visiting the National Trust's website here.
Contact us for further information about our stretched canvas prints or traditional signage.
Scroll on down this page to see some more pictures of our prints and signs at The Argory.