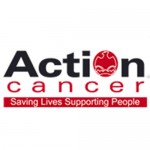 Due to the nature of our business we get a great many requests for sponsorship and donations every year.
Whilst the majority of these requests come from very worthwhile causes it is impossible for us to assist with every request which we receive, and by trying to be selective and assist some requests we have found that we caused offense in the past.
LE Graphics has instead adopted Action Cancer as our chosen charity and we endeavour to support it as fully as possible.
Action Cancer is one of the country's foremost cancer charities providing early detection services for men and women, support services for people living with cancer and research programmes. As well as making monetary donations to Action Cancer we have constantly tried to support fundraising initiatives for the Charity.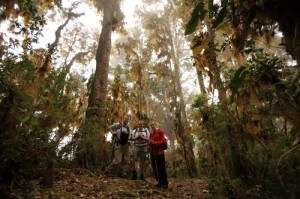 LE Graphics founder David Donaldson has taken part in many international fundraising treks for Action Cancer since 2002. He has trekked in South Africa, Namibia, Sweden (Arctic Circle Dog Sledding), Vietnam, Costa Rica, the Canadian Rockies, Iceland and Peru.
David's first trek in 2002 was through the arid Cederberg Mountains in South Africa and this was followed in March 2004 by a dog sledding expedition which saw him taking a Dog Sled some 200 miles through the Arctic Circle in Northern Sweden. With temperatures dropping as low as minus 30 it was a stark contrast to the soaring heat of South Africa,
In April 2005, David trekked for 7 days across the Namib Desert in Namibia. This Desert, set in the Southern African Continent, is the oldest desert in the world and one of the most hostile environments on earth. This trek was again to help raise much needed funds for Action Cancer.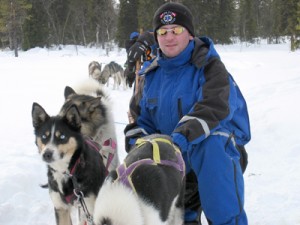 David was first joined on his trekking expeditions by his son Justin in February 2010 when they embarked on a trek through the mountainous rain forest in Costa Rica to raise funds for Action Cancer. In October 2013 David & Justin took part in a trek through the mountains of Sapa in northern Vietnam and in September 2015 the duo trekked in the Canadian Rocky Mountains.
In September 2016 David completed a fundraising trek in Iceland and in 2017 David and Justin trekked the high-altitude Inca Trail in Peru – again both challenges were to raise funds for Action Cancer. In November 2019 David completed his 9th fundraising trek for Action Cancer, this time to Angkor Wat in Cambodia.
In May 2022, Covid Permitting David will set off for Trek number 10, this time with his eldest Daughter Kelly  they plan to hike around the perimeter of the Grand Canyon in Arizona in spring temperatures approaching 40 degrees, once again to raise funds for Action Cancer. If you'd like to support them in their challenge you can donate online here
Action Cancer receives no Government funding and relies entirely on voluntary donations. You can find out more about Action Cancer's work at their web site www.actioncancer.org.
We hope that you will appreciate the support which we give to Action Cancer and understand why we are unable to respond to requests for product or monetary support for other causes.