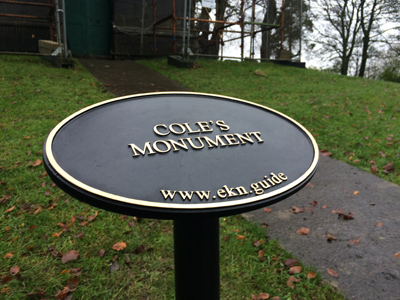 L.E. Graphics are pleased to have won a recent tender to design, manufacture and install a series of plaques to mark the various places of interest on a new interactive historical walking tour for Enniskillen town.
The tour will be available as a web app and as participants follow their online guide, places of interest will be marked by the distinctive black and gold oval plaques. The participant will then be able to access multimedia, maps, interesting facts and inspiration from the web app.
This is the second such project L.E. Graphics have been involved in in Fermanagh in recent years and follows the installation of a similar series of plaques in Belleek in 2013.
David Donaldson from L.E. Graphics commented "L.E. Graphics travel far and wide to install our signage but it is always great to be involved with projects in our home county. This particular project called for high quality signs which would last for may years outdoors and would be sympathetic to a wide variety of surroundings. We also had to create signs which could be mounted in a  variety of ways, from free standing to being mounted on railings, walls and lamp posts. We have chosen cast polyurethane for this project, which allows us to create plaques with traditional 3-D detail in a hard wearing finish suitable for long term outdoor use"