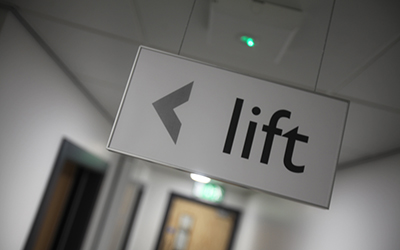 LE Graphics are manufacturers and supplier of signage, vehicle graphics, Branded Clothing, Branded Logo Mats, Graphic Design and Print Services.
We are proud to be the longest established sign company in County Fermanagh.
Established in Enniskillen 1995 LE Graphics has been built on its founding principles of quality sign design, construction and installation.
One of the main failures of many sign shops is poor sign design. It is easy now to purchase sign making materials and equipment online and many small sign companies have been opened in Northern Ireland and around the word by people who have little or (in most cases) no experience or skills in sign design or manufacture.
From the first day that we opened our doors back in 1995, all of our signs have been designed by a qualified graphic designer. Signs are required for many reasons from health and safety signs to information or directional signs to marketing and advertising signs. Whether your sign is performing a safety critical functional role or whether it's trying to win you new business, there are simple common rules and guidelines when it comes to sign design which can help to make signs easier to read, quicker to interpret and more attractive to the eye.
Factors which are often overlooked in sign design projects are things such as contrasts of colour, font choice, font size, letter case, background images, sign height, materials (reflective, matt textured etc) and all of these factors will have massive impact in the readability of performance of your signage.
Therefore it is important to consider design when thinking about new signage and to ask whether your chosen sign shop or sign manufacturer has the staff with the required training, experience and skills to provide quality sign design for your project.
Contact us to discuss how we can help manage your next sign project, from design right thought to installation.