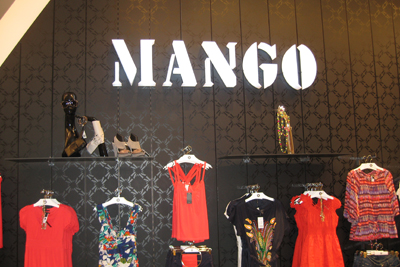 L.E. Graphics are pleased to have been selected recently to complete some prestigious sign installations at the House of Fraser Department Store in Belfast's Victoria Square Shopping Centre.
The Mango concession was fitted out with wall paneling which we decorated with an interlocking "M" pattern in satin finish vinyl.
At both the "Helen Fitzpatrick – Jewelery Designer" and "MaryRose McGrath – Bridalwear Designer" concessions signage took the form of individual mirror gold finish letters mounted directly to the wall.