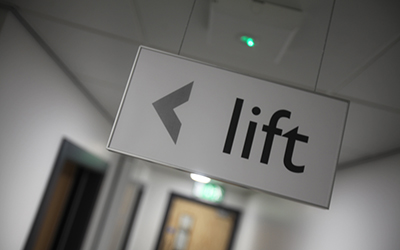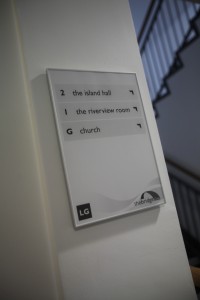 When the newly built church hall at Enniskillen Presbyterian Church required interior signage befitting its modern design, L.E. Graphics were the natural selection to provide the solution.
A £1.6 million investment led to the refurbishment of the church and the creation of a suite of halls named the Bridge Centre. The name was chosen to reflect the hope that the centre will become a bridge between the church and the wider local community.
Enniskillen Presbyterian Church wanted to achieve a coordinated scheme throughout the centre using stylish but simple signage which wouldn't distract from the building itself. With a very short timescale, L.E. Graphics selected and installed a range of changeable graphic sign frames, chosen due to their contemporary design and flexible layout solutions.
David Donaldson, managing director at L.E. Graphics, explains: 'We'd previously used similar signage frames for an installation at The Enniskillen Hotel and found the frames extremely versatile with a crisp, clean image. When this project came about we knew that this system would reflect the modern design that the church wanted to achieve from the new build.'
A wayfinding system for the suite of halls was planned using a combination of wall mounted display frames and hanging signs in matching silver anodised aluminium. The hanging sign afforded flexibility to the planning of the wayfinding system in a location where wall space was limited.
In addition to the interior system, L.E. Graphics also provided the Bridge Centre's exterior signage where built up stainless steel letters were given a soft halo illumination with energy efficient LED's