Coffee, Crumbs, Conversation ……… and Signs!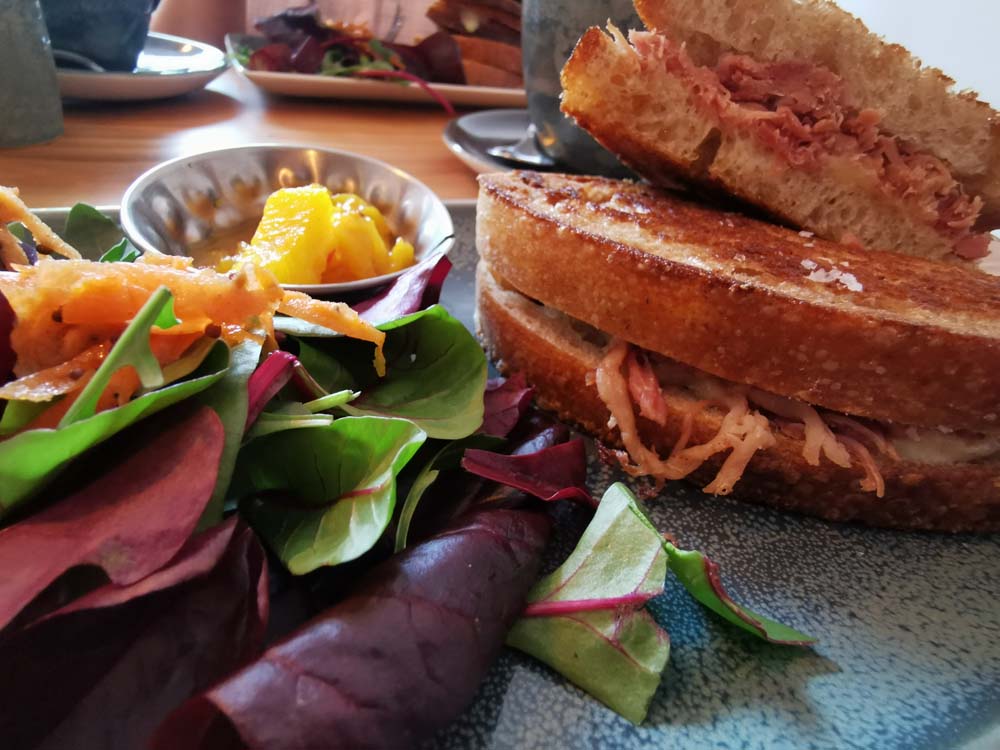 We are so blessed living in Fermanagh to have so many fantastic hospitality venues on our door step, and last week another unique establishment was added to the distinguished list.
The Toastery is located in a charming building (yet one which has gone largely un noticed for years) in Enniskillen's Church Street.
Stepping inside, soaking up the atmosphere and enjoying the delicious food whilst gazing out at a, previously unseen view of St Macartin's Cathedral, you could easily imagine yourself being in any major city in Eurpoean.
At LE Graphics we were pleased to play our small part in helping Sophie and Rossa, owners of The Toastery bring their dream to life and were delighted to supply a range of signage and branding. The external fascia signage (clean, simple flat cut letters applied directly to the existing ornate plasterwork) is perfectly complimented with the two crisp projecting signs bearing the T logo on one side and the name and strapline on the other. Form outside the image is completed with the use of some subtle but effective window graphics.
Inside we provided some composite aluminium menu boards with full colour printed graphics, in a very simple and understated style in keeping with the overall brand. We also provided printed T shirts and aprons for the team members and a branded carpet logo mat to welcome diners at the door.
Next time you are in Enniskillen, check out The Toastery …….. we've managed to sample a few of their exquisite, artisan sour dough toasties and we guarantee you'll not be disappointed.
facebook: https://www.facebook.com/TheToasteryLtd
instagram: https://www.instagram.com/the_toastery_/