Body & Soul Beauty Clinic was established in Enniskillen 30 years ago, by Margaret Reihill and for most of that time LE Graphics have been privileged to look after their signage and branding requirements.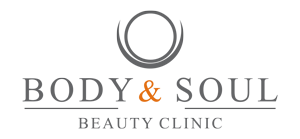 After being closed for the best part of a year during the Covid 19 restrictions, Margaret decided it was time for a fresh start with a fresh new look to her building and we were delighted that she, once again, turned to LE Graphics for her signage requirements.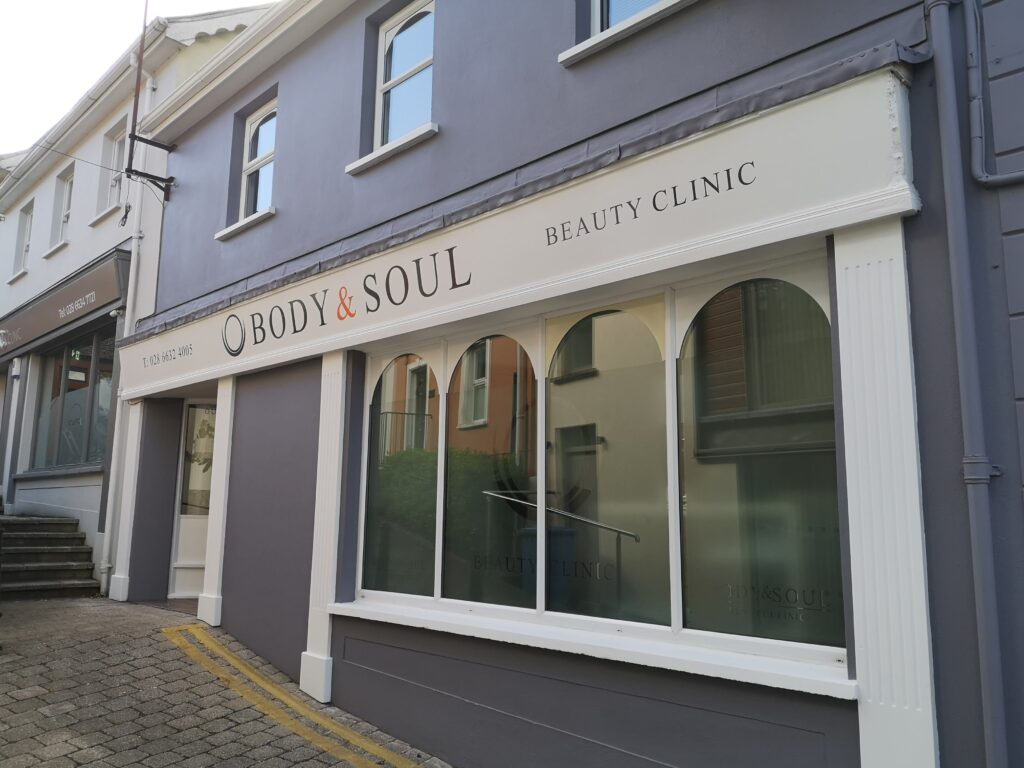 Being more than happy with the logo which we designed for her quite some time ago, this time the brief was for some up-market signage on the gable wall of the newly painted building as well as a refurbishment of the traditional shop front signage and finally a large banner on the rear wall of the premises to promote Body & Soul's new online store.
Body & Soul Beauty Clinic is situated in a conservation zone right in the heart of the beautiful Island town of Enniskillen. In keeping with surrounding buildings the clinic has a smart traditional shop front which, after a fresh coat of paint, was ready for some very simple but extremely effective vinyl graphics.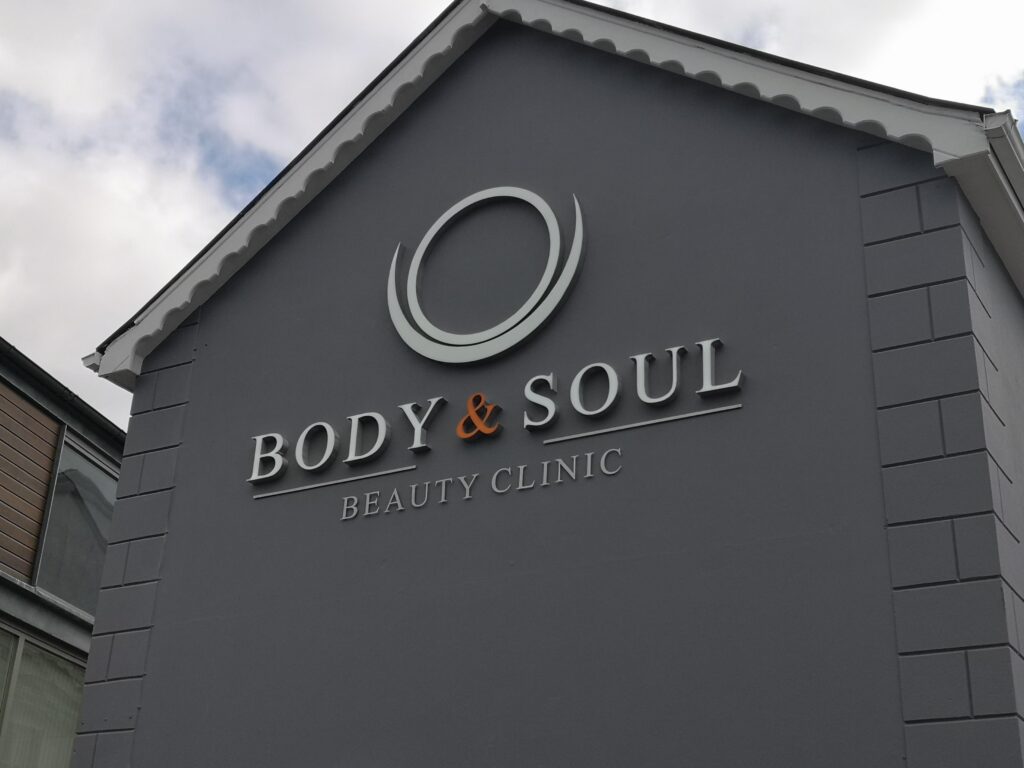 The gable wall of the clinic faces onto the busy Queen Elizabeth Boulevard on the banks of the River Erne and was a prime location for some signature signage. We manufactured a built-up 3D logo and letters from brushed finish stainless steel with white acrylic faces which are illuminated with our energy efficient and high quality LED's. The "&" symbol was treated to a signature orange face and the sub-text "Beauty Clinic" was made from 3mm flat cut solid stainless steel. The sign is equally pleasing yet striking during both daylight hours and after dark. All of the LED's used in our signage are of the highest quality and carry an industry leading 5 year warranty.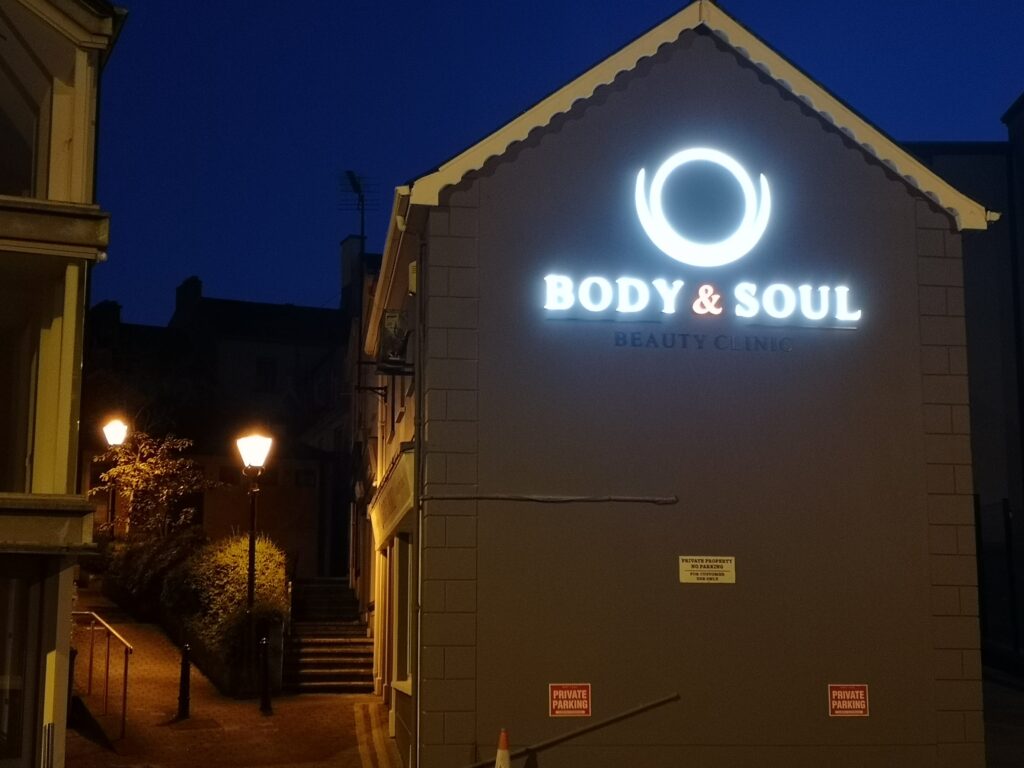 Finally, Margaret had a desire to promote her newly launched online store and for this we designed and fitted a large format banner on the traffic facing rear wall of the building – at seven and a half metres by over two metres, it is sure to attract more than a passing glance !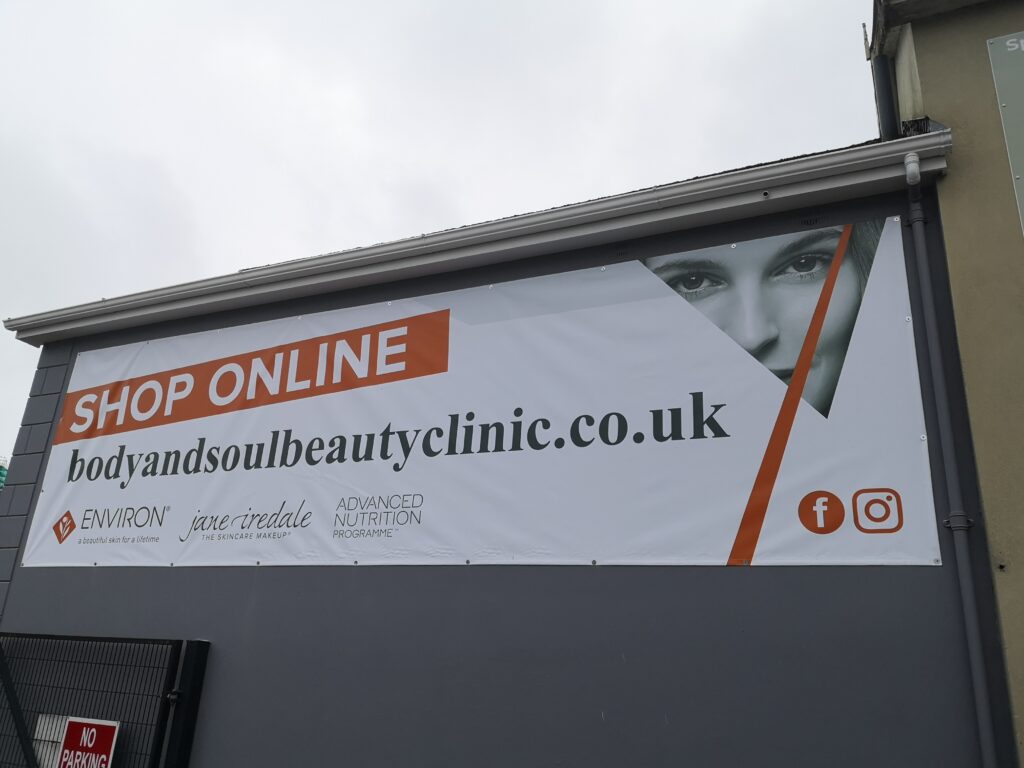 After all the signage was installed Margaret said "I'm really thrilled with the whole job, it looks amazing and I'm getting loads of lovely comments"
Body & Soul Beauty Clinic is situated at 4 Nugents Entry in Enniskillen and offers award winning premium skincare brands built on science, beauty and care. All treatments are carried out to the highest standard ensuring value and client satisfaction. You can find out more and even purchase products or gift vouchers online at their new website here.