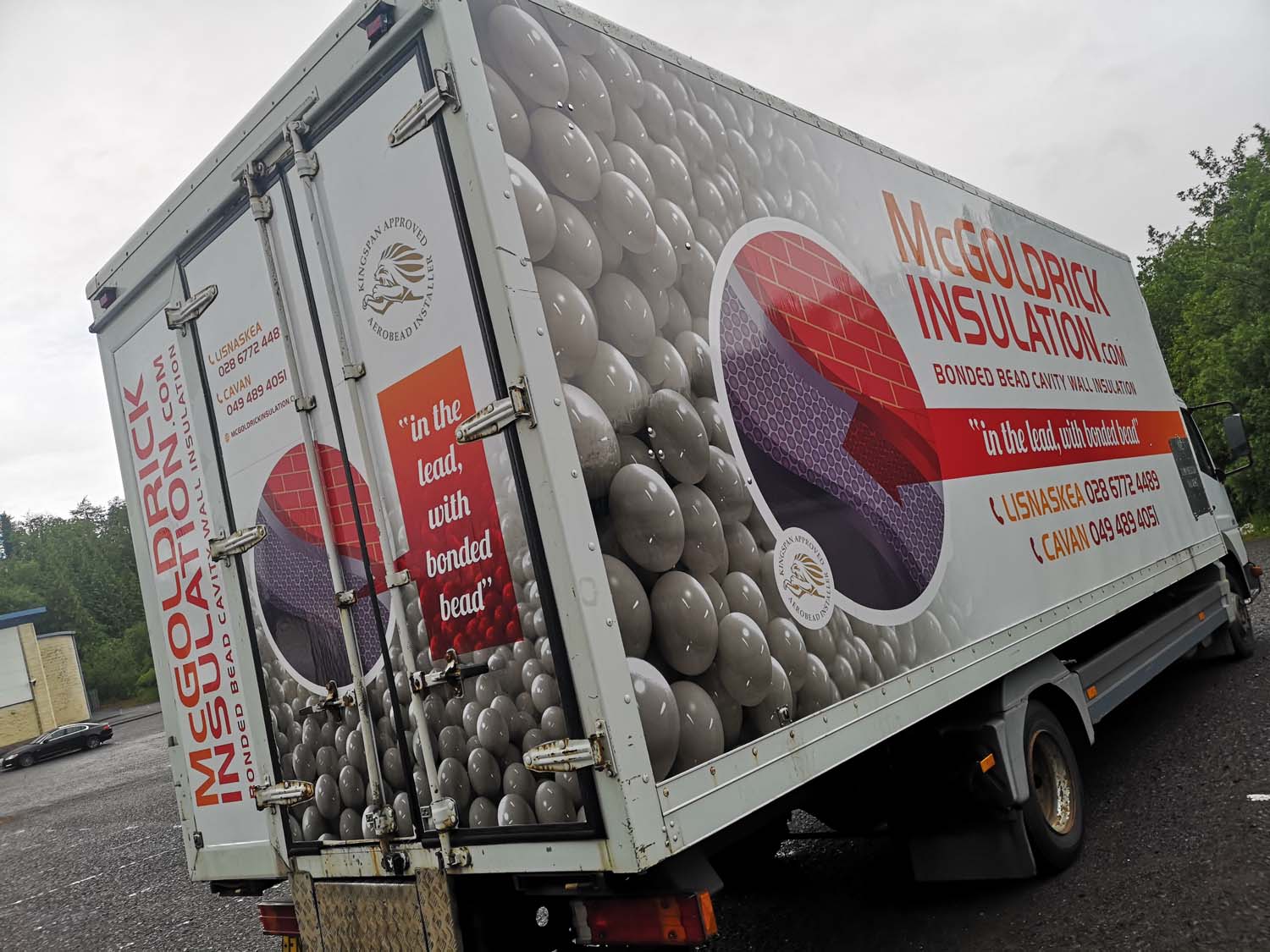 Last week we were delighted to have been asked to transform a lorry for local company McGoldrick Insulation.
This is the second time in the past year that we have designed and applied a vehicle livery for McGoldrick Insulation, last year we applied graphics to a ford transit for them.
This job was completed on a larger vehicle – a rigid box lorry and included a full orange wrap to the wind deflector which we think added a striking touch to the graphic scheme.
The sides and back were completed with full colour digital prints.
McGoldrick Insulation are specialists in bonded bead cavity wall insulation and you can find out more about their services at www.mcgoldrickinsulation.com