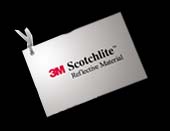 LE Graphics have recently emailed all of the schools in the Western Education and Library Board area to highlight our concern at comments made by WELB regading the lack of availability for school uniforms which incorporate reflective or high visibility markings.
In a story published in the Northern Ireland Press recently, members of a working group set up to develop a strategy to improve safety of pupils travelling to school were told by an official from WELB that it would be over 18 months before reflective markings could be incorporated into school uniform. The group was set up in wake of the road deaths of two Fermanagh teenagers and Devenish College pupils, Debbie Whyte and Nathan Gault, who were tragically killed by a passing car as they walked home from school in Florencecourt.
As one of the leading suppliers of school uniform in the Western Board area and one of very few uniform suppliers in Northern Ireland who embroider and personalise uniforms in our own production facility we at L.E. Graphics were deeply concerned by the comments. We were concerned particularly at the time frame set out by WELB since for the past 5 years we have been supplying local schools with uniform which already incorporates 3M Scotchlite reflective materials – the very best in the market.
We have a wide range of uniform items available from stock and all of these can be embroidered with school crests if required. We have written to the WELB and to members of the various bodies represented on the working group to highlight our concern and to offer every assistance in cooperating with the working group or with individual schools to make safer school uniforms a very real and immediate possibility.
Please contact us today and we will be happy to discuss how we can work together towards improved road safety for our children.
L.E. Graphics, Raceview, Factory Road, Enniskillen, Co Fermanagh BT74 6DT.
Telephone: 028 6632 5423